Dilworth Homes For Sale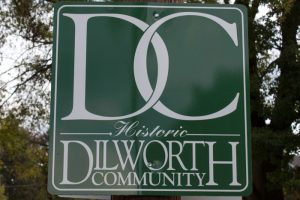 The Dilworth neighborhood is one of Charlotte's oldest and most historic neighborhoods. Originally created in 1900, Charlotte's first streetcar suburb was popular with the factory workers who could take the streetcar to work near the railroads.
Today, many residences are on the National Registry of Historic Places and much of the neighborhood is listing in the Dilworth Historic District. The neighborhood took around 30 years to build out, leaving excellent examples of early 20th century architectural styles, mostly bungalows and craftsmans, but also some Queen Anne homes and Colonial Revivals lining Dilworth East and Dilworth West.
In the middle of Dilworth lies Latta Park, with is popular with families and social gatherings. CMC Main is located within Dilworth. Bordering Dilworth is Freedom Park to the west, Wilmore neighborhood to the east, Uptown to the north/northwest and ParkMontford area to the south.
The neighborhood has gentrified and lovingly restored to full-on Southern charm. Many homes have been renovated or rebuilt with modern amenities. Homes in this area range from 200K to 3 million.
Check out all the active Dilworth homes for sale: