Just east of Uptown Charlotte is a highly walkable area called the Metropolitan. This mixed use development is home to shopping, entertainment, and condos. The Metropolitan is an all inclusive village. Once here, you never need to leave.
This week it was announced that Gigi's Macaron, a French pastry shop will open in the Metropolitan in November. Gigi's is a franchise with 40 locations. They specialize in handmade macarons with 20 flavors with assorted fillings. Also on the menu are gourmet chocolates, French gelato, European-style coffees as well as classic French pastries and homemade candies.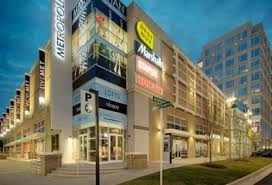 Gigi's joins a long list of other retailers and restaurants in the Metropolitan. Anchor stores are Target, Best Buy, West Elm, Trader Joe's, Marshall's, Staples, and Modern Salon and Spa. There are also ten restaurants, a cleaners, Xtend Barre fitness, and a bank all on site.
The Metropolitan was once the home of the first enclosed shopping mall in the Southeast. It was called Charlottetown mall. Originally built in 1959, the mall flourished for a while before declining, having renovations, changing retailers, and ultimately closing in 1988. In the early 2000's, the mall site was bulldozed and built into the mixed use development it is today. It is busy and thriving once more.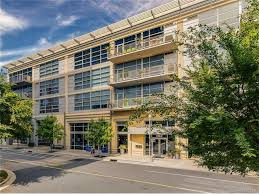 Located at the intersection of Charlottetowne Avenue and S. Kings Drive, The Metropolitan is just outside the I-277 loop. This means it is only 1.5 miles to the center of Uptown. Drive to the airport in only 15 minutes. The Metropolitan is surrounded by Uptown, Myers Park, Dilworth, and Elizabeth, some of Charlotte's most desirable neighborhoods. It is also adjacent to the Little Sugar Creek Greenway offering biking and walking trails outside your door.
Homes in the Metropolitan range from efficiencies to luxurious penthouses. They are open spaces, most with balconies, open kitchens, and lots of storage. Currently there are 6 units on the market. They range from a 1 bedroom, 1 bath, with 679 square feet to a 2 bedroom, 2.5 bath, with 1,997 square feet. List prices range between $230,000 and $750,000. In the last year, homes in the Metropolitan have sold between $164,000 and $790,000 for an average of $348,211.