Monford Neighborhood Charlotte
Homes For Sale In Montford Charlotte, NC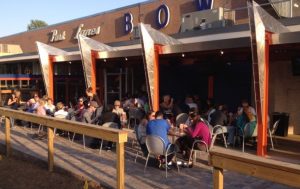 The 'Montford' area of Charlotte is a hip neighborhood centered around Montford Dr. and the numerous bars, restaurants and shops available in the area. Now officially named ParkMontford, the neighborhood is bordered by Park Rd and Woodlawn Ave.  Montford sits a bit north of the SouthPark area. This area, originally built in the 1960's around the Park Road Shopping Center,  has experienced rapid growth over the past decade, attracting local and regional developments including a 3-story shopping and entertainment district, Parktowne Village, the development of The Backlots (Behind Park Rd Shopping Center), and many other residential, upfit and mixed use projects.
Montford sits directly south of Dilworth and is becoming more dense as Charlotte builds it's way south. 40 years ago, this was all farmland on the drive to SouthPark Mall in the suburbs. Today, it is practically part of the urban district. One can find almost anything here, from Total Wine to coffee bars, to live music almost any night. The area is connected to the Little Sugar Creek Greenway, connecting the area directly to Uptown for bikers and pedestrians.
Montford area real estate
Homes in the area consist of 1950's ramblers on wide estate lots (As in Madison Park) up to 5-story apartment buildings with every amenity imaginable. The area's transition from automobile suburb to new urban has left it with many features found in the 1960's commercial centers, only updated in a contemporary way. Look for lots of redevelopment in this area in the coming years.
Charlotte homes & real estate
If you are looking for a great home, Montford is a excellent place to look. Our real estate agents can assist you on the ins-and-outs of the Charlotte real estate market, which often can be frustrating to navigate on your own. After all, it's one of your biggest investments! Whether you are a buyer or a seller, it's wise to chose a real estate broker you are comfortable with and can trust. Give us a call or chat with us today if you would like more information on any homes you see here.