Pineville NC Homes For Sale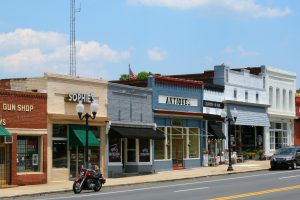 Tucked into the south-western portion of Mecklenburg County is the small town of Pineville, North Carolina. Homes in Pineville, NC are typically suburban transitional and contemporary homes that fill in areas around I-485, the 'new' portion of Pineville and the 'old' Pineville.
Pineville was forever changed with the laying of I-485, a one mile stretch connecting NC Highway 51 (Pineville-Matthews Rd) and South Blvd. I-485 was originally designed as a freeway loop around Charlotte, but at this location, passes right through Pineville. In the 90's, this area was extensively developed for retail and the Carolina Place Mall was built right outside of downtown Pineville, creating the largest shopping district in the state of North Carolina. Pineville now has 8 million square feet of retail space, with Carolina Place Mall taking up 1.1 million square feet. Just a 1/2 mile down the road, you can go antique shopping on historic brick lined roads through the downtown area. Pineville has roughly 6,500 residents and is the historical birthplace of James K. Polk, America's 11th President of the United States.
The homes in Pineville rest in southern Mecklenburg County, NC which is located between the city of Charlotte's formal boundary to the north and York County, South Carolina to the south. To the east lies Ballantyne.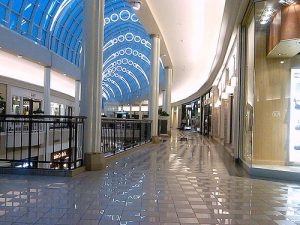 City planners point to Pineville as a prime example of urban sprawl. Pineville's explosive growth was largely induced by the introduction of an interstate freeway and lots of available land near a small town. As a result, the shopping district generally requires a motor vehicle for access. Potentially a blessing in disguise, as Pineville's retail growth have given it the ability to provide plenty of jobs while still retaining it's small town feel.
Pineville was recently ranked #1 in Movoto's list of top 10 cities in the Charlotte area for young professionals to live in & named Best Places to Start a Business in North Carolina in 2015.
For more information on Pineville, please visit the official Pineville visitors website.