West Elm announced this week they are building a boutique hotel in SouthEnd. This hotel is in response to consumer demand and to compete with services like Airbnb and HomeAway. The West Elm HOTELS will be a partnership between the retailer and DDK, a hospitality management and development company. The project will be a new construction building at the Design Center of the Carolinas on Camden Road.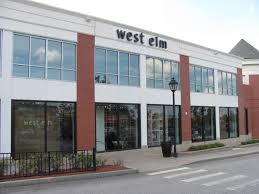 West Elm HOTELS will marry the design of their popular retail stores with the mood and identity of Charlotte making a unique experience. Amenities should include 150 rooms, restaurant, cafe, bar, and rooftop and events spaces. The hotel is expected to be finished in 2018 or 2019.
What better place to have guests stay when you live in the Queen City? Just down the road from the new hotel site is Ashbrook. Ashbrook is located just down South Boulevard off Scaleybark between Reynolds Drive and Woodlawn Road. Park Road forms the Eastern border. This location is perfect as you can walk right around the corner, literally, toPark Road Shopping Center. Nightlife is also walkable on Montford Drive. Just a few minutes away is great shopping at SouthPark Mall. Charlotte Douglas International Airport is just down Woodlawn Road for total time of 20 minutes. Uptown Charlotte is just 15 minutes away. Hop on the light rail at Scaleybark station in 4 minutes for an easy commute.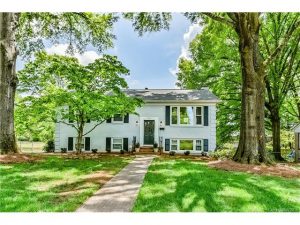 Ashbrook is an established neighborhood in the Myers Park High School district. It is comprised of homes built in the late 50's and 60's. Most of the homes are brick ranches and split-levels. In recent years, many younger families have joined neighborhood originals and begun the process of updating and upgrading homes in Ashbook. This means there are still opportunities to get a reasonably priced home here to make your own.
In the past year, homes in Ashbrook have sold for an average of $394,889. As of October 1st, there are 4 homes on the market in with 2 under contract. They range from $389,900 for a 4 bedroom, 2.5 bath with 1,878 square feet to $850,000 for a 5 bedroom, 3.5 bath with 3,576 square feet.