Discover a gem of a neighborhood tucked behind all of the hustle and bustle of Providence Commons and Promenade at Providence. Located on the northwest corner of Providence Road and Ballantyne Commons Parkway, just south of Raintree, Berkeley is a well established development with large homes and tree lined streets.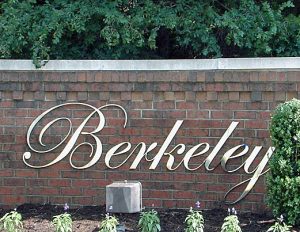 Built in the late 1980's, Berkeley consists mainly of all brick homes, some with basements. Most homes are around or over 3,000 square feet and are colonial in style. There is great attention to detail in the homes, with many custom features and fabulous porches. Screen porches overlooking generous backyards are common. Storage abounds and many homes feature custom built-ins as well as large well appointed kitchens.
Berkeley is also home to a newer neighborhood of condos. Built in the early 2000's to match the style of the single-family homes, Berkeley on Providence condos are generously sized, brick facade homes, most with attached garages. These homes can be as large or larger than some of the original neighborhood homes.
Location is fantastic, with shopping right around the corner. From grocery stores to home stores to restaurants, everything you need is a quick walk or drive away. Another reason to check out Berkeley is down the street near Providence and Ardrey Kell. It was just announced that Tex-Mex chain Chuy's will be opening a location to replace their closed location in SouthPark. Chuy's is a fantastic place to have down the road and will be direct competition with On the Border Mexican Grill and Cantina. Queso and Margaritas await so you can't go wrong.
Berkeley is currently zoned for Providence Spring Elementary School, J.M. Robinson Middle School and Providence High School. All three schools score 10 out of 10 on Carolina School Hub. Berkeley is also home to Charlotte Latin School.
Just around the corner from Berkeley are two different YMCA locations, Sara's and Morrison. Also just outside the neighborhood is Mecklenburg Aquatics Club.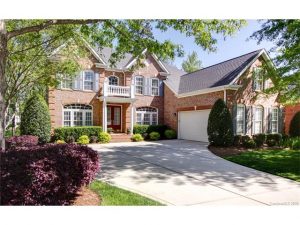 As of October 5th, there are three homes for sale in the single-family portion of the neighborhood. The single family homes range in size from 3,176 to 3,283 square feet and range in price from $447,500 to $468,900. Homes have between 4 and 5 bedrooms and between 2.5 and 3.5 bathrooms.
There are also three condos for sale in Berkeley on Providence at this time. The condos range in size from 1,945 to 3,911 square feet and range in price from $249,500 to $349,500. The condos have between 3 and 4 bedrooms and between 2.5 and 3.5 bathrooms.
In the past year, homes in Berkeley sold for an average price of $500,905 so the current listings are a bargain in comparison.