Picture yourself living in a tight knit community. A family-friendly place where kids ride their bikes and get called inside at dark. A neighborhood with some of the best schools in the city. The popular SouthPark neighborhood of Candlewyck has that and more.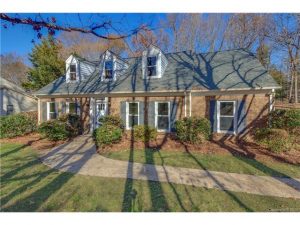 Built mostly in the 1970's, Candlewyck has a wide variety of architectural styles. There are 205 homes and 107 patio homes in the community. Homes are usually in the 1,800 to 3,500 square foot range. Many have been extensively updated.
Neighborhood amenities include a salt-water lap swim pool with two diving boards, a playground, a sand volleyball court, a basketball court, tennis courts, a pond, a dog park, wooded walking trails and plenty of green spaces. The Barracudas swim team is very popular with kids ages 4-18 and is run by parent volunteers. The HOA is very active, sponsoring many events for kids, adults, and the whole family throughout the year.
Candlewyck is currently zoned for Olde Providence Elementary School, Carmel Middle School, and Myers Park High School. All three schools are rated 10 out of 10 by CarolinaSchoolHub.com. Please note school assignments are subject to change.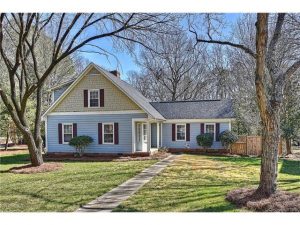 Candlewyck is located north of Highway 51 just off Providence Road, directly south of Rea Road. 30 minutes away is Charlotte Douglas International Airport. 22 minutes away is Uptown Charlotte. SouthPark Mall is 15 minutes away and offers dining, shopping, and entertainment.
South of Candlewyck by just three minutes is the Arboretum. This area is home to shopping, groceries, dining, movies, fitness, and more.
In the past year, homes in Candlewyck have sold for between $160,000 and $305,000. The average sale price was $232,082. As of October 11th, there are 4 homes on the market in Candlewyck with one under contract. Homes range in size from 1,800 square feet up to 3,520 square feet. List prices range between $219,900 up to $379,918. All homes listed at this time have at least 4 bedrooms, and 2 and a half bathrooms.