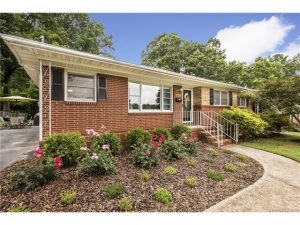 Just East of Plaza Midwood, on the other side of Charlotte Country Club sits the up and coming neighborhood of Country Club Heights. This spot is quickly becoming one of Charlotte's most desirable neighborhoods due to it's location and affordability.
If you want to get in on Country Club Heights, now is a great time. In fact, Zillow predicts that Country Club Heights should see a 7.2% increase in median home value this year, up from its current median value of $207,200. It is considered one of the hottest neighborhoods in the Charlotte area right now. This increase is well above the national average of 3%, and the Charlotte average of 3.8%. Other neighborhoods ranked highly by Zillow, with projected growth and current median home value are:
     Yorkmount, 10% projected growth; $114,600 current median home value
     Thomasboro-Hoskins, 8.6%; $75,600
     Oaklawn, 8.5%; $81,000
     Belmont, 8.4%; $117,500
     Lincoln Heights, 7.8%; $80,100
     Wilmore, 7.8%; $224,000
     Country Club Heights, 7.2%; $207,200
     Collingwood, 7.1%; $240,700
     Washington Heights, 6.9%; $65,200
     Derita-Statesville, 6.8%; $117,400
Any of these areas would be a great place for a starter home or possibly an investment property. Country Club Heights has many homes that have been renovated from the original 1950's and 1960's style. There are also many homes that are in original condition that are just waiting for you to put your personal touch on. Some homes have even been taken down and new ones are being built in their place.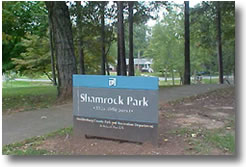 Country Club Heights has Shamrock Park right at its center. This 2 acre park includes tennis court, volleyball court, a picnic shelter with grill, and a playground for the kids. There is also a community garden that brings the neighbors all together.
Right around the corner are great restaurants, and it's a quick trip to Cotswold or SouthPark for more dining and shopping options. Uptown is really close. Just a quick trip down Central Avenue will take you there in just minutes.
If you are looking to buy or sell a property in Country Club Heights, call us at (704) 525-4045 or view our listings on our website here.