Fairmeadows is one of the hidden gems of SouthPark. Walking distance to SouthPark Mall, the neighborhood also boasts a great tennis and swim club, large lawns, and top rated schools. All of these great features, yet average sales price is just $410,270.
Originally built by Crosland back in the 1950's and 1960's, Fairmeadows homes are mainly brick ranch or split-level style. Many of the homes have been updated and modernized to meet today's lifestyles, but there are plenty of opportunities to buy a home and modernize and personalize it. Homes typically have 3-4 bedrooms and 2-3 bathrooms. Lots are large, most around a half-acre so there is room to expand homes here and many have additions of screened porches, and some even have added second floors.
There is a voluntary neighborhood association in Fairmeadows that organizes community events and is responsible for upkeep of common areas. For an optional joining fee and yearly membership fee, residents can join the Fairmeadows Swim & Racket Club. The pool was renovated in 2015 and has kiddie splash pool, shaded pavilion and lounge areas. The swim team competes with local teams and is great for neighborhood kids.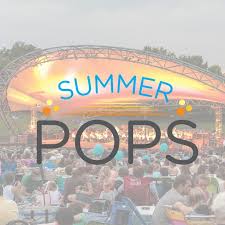 Summer is a great time to get in on a home in Fairmeadows so you can walk to Symphony Park to enjoy the Summer Pops series. The season kicks off June 4th and concerts this year include blockbuster movies, jazz, Star Wars, Broadway and classic Americana. This year, you can also purchase premium tickets with VIP seating with shaded tent, reserved parking, and a chef-curated picnic basket from Reid's Fine Foods.
Besides all of the things to do in SouthPark, Fairmeadows is convenient to the airport and is a quick commute to Uptown Charlotte. The Harris YMCA is right down the road for fitness and family events.
Children in Fairmeadows attend Sharon Elementary, Alexander Graham Middle, and Myers Park High Schools. There are also many private school options close by.
If you are interested in a home in Fairmeadows, give us a call at (704) 525-4045. You can also view listings on our webstie here.
Get more information and Summer Pops tickets here.